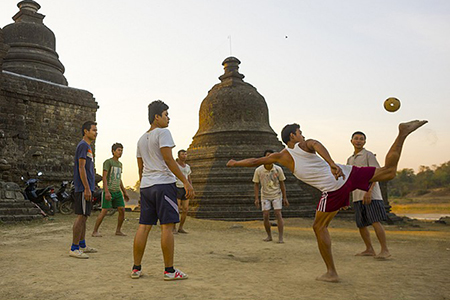 The fantasy football cup is a massive fantasy tournament which includes 23 leading football leagues of the world, more than 2,000 teams, and roughly around 25,000 players.Register yourself on the site and then get a startup capital to form your team and lead it towards win! Every month the best team managers in a multiplicity of classifications will be given prizes, and the final tournament will conclude the ultimate winner.
You can enter into the competition at any point of time. But before that, you must specify the base club around which your team will be formed. To select your own base team make use of search engine which is placed in the site. As it is already being mentioned that there are around 2,000 existing teams in database, if in any case you are not able to locate out your favorite team in the database then you have the power to redress the circumstances. All you are required to do is to file a request for enclosure of players which has been left out by the database of system.
Choosing out a base team is a very important step. Once you are done with this at first stage it will give a name to your team. Secondly it will conclude the opponents you will compete against. For instance, if you are choosing Rubin Kazan as your base team then it means your team will hold the same name all through the competition(s). In a general arrangement you will compete along with all other teams, but in terms of team classification you will compete with other Rubin fans only. And finally, the base team will determine your team's squad.
Do remember that your fantasy football team squad must consist of 23 players: in which 3 are goalkeepers, 6 will act as defenders, 8 taking role of midfielders, and 6 taking the task of forwards. Eleven players are ought to be as a part of base team squad, and not more than 3 are allowed to be as a part of any other team's squad. The system will make sure to include eleven base players in your team whereby the default score option will be the lowest option. After wards you will be in position to substitute these players with the players of other member's team.
You will be awarded more than 1000 rating points to create your primary fantasy football team. From the database of 25,000 players you can choose any player so as to form your own team. At any point of time, if you are willing to transfer the player then the transfer price of that player (no matter whether it is for purchase or selling back to the system) would be equal to his rating that he holds at the time. Hence you are required to be conscious enough not only in the terms of accessibility of funds but also on the data of your prospective recruits' performances. Fantasy football is a great place for the football fans.