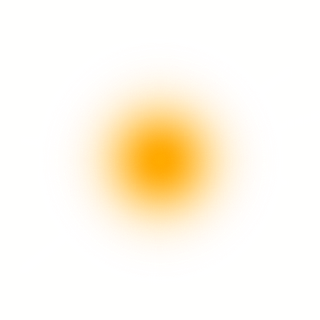 Can Germany win the World Cup?
The third most successful national soccer team, Germany is right now busy gearing up for its first FIFA World Cup 2010 match scheduled for the 14th of June against Australia. A prolific soccer team, it has earned itself a strong reputation on the basis of its past performances which include three World Cup titles in the years 1954, 1974 and 1990.
Soccer fans will not have forgotten the incredible 2002 World Cup final match that the team played and lost to Brazil in 2002 when Ronaldo managed to score two quick goals for his team in the second half in Yokohama. Germany was forced to accept second position that year having allowed Brazil to win their 5th title making them the mostsuccessful national soccer team in history – a spot they've yet to give up.
And talking about history, one mustn't forget that Germany has three European Cup titles to its credit. History also shows that Germany has made it to the finals of theWorld Cup four times (thus claiming 2nd position, as many times) as well as to that of the European Championships three times. To sum up these records in one word would be to use the word "consistent" to describe this strong team.
In terms of World Cup betting, the manner in which Germany qualified for the big event speaks volumes as well. Not only did they top Group 4 but went on to win eight of the ten matches they played. The other two were draws. The eight victories included two matches against the Russian team.
The squad chosen for this year's effort under coach Joachim Loew is as follows: Hans-Jorg Butt, Manuel Neuer and Tim Wiese as goalkeepers; Arne Friedrich, Dennis Aogo, Holger Badstuber, Jerome Boateng, Marcell Jansen, Philipp Lahm, Per Mertesacker and Serdar Tasci as defenders; Bastian Schweinsteiger, Marko Marin, Mesut Ozil, Piotr Trochowski, Sami Khedira and Toni Kroos as midfielders; Cacau, Lukas Podolski, Mario Gomez, Miroslav Klose, Stefan Kiessling and Thomas Muller as strikers.
The three German soccer players everyone will be focusing on are Lukas Podolski, Mario Gomez and Philipp Lahm in alphabetical order!
Defender Philipp Lahm has also been appointed captain of the team in the absence of Michael Ballack who is nursing injuries. A key player in the team, Lahm is expected to contribute a great deal in the team's winning efforts.
Mario Gomez remembered for the whopping 35 million euros he earned when he transferred from the Bundesliga team to Bayern Munich, will be expected to showcase his deadly talents in the box as well as in the air. Adding further weight to these expectations is the fact that he has failed to duplicate his striking abilities for his national team so far.
Lukas Podolski, the other famous German striker, is the most successful on the team having racked up a mind-boggling 37 goals in the 69 matches he's played at the international level. Having said that, he hasn't shown that sort of form on the domestic circuit all season! This lack of form also earned him the unwelcome title – "Flop of the year."
In spite of all these renowned players and their steady reputation, the one nagging factor that could affect World Cup betting and easily be considered the German team's Achilles heel, is their lack of experience. The question on most lips is whether or not this young team will be able to make use of their exuberance and drive to make up for what they lack in the experience department. This will especially be telling in high-pressure games against top teams.
The clear advantage for the German team lies in their impeccable defense. Their qualifying matches speak up for this – the team having only conceded five goals in double the number of matches!
The final verdict for World Cup betting? Well, Germany has a 14/1 chance of winning this esteemed trophy and matching the number of titles earned by Italy.